Today there was a job fair at our Faculty of Applied Informatics. There were about twenty different companies, from automotive companies to food processing organisations.
Since we're interns here we are not looking for a job in the Czech Republic, but nevertheless it's still interesting to walk through a job fair.
Suddenly we were approached by two different companies.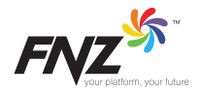 The first company, FNZ is a company who creates, develops and provides an investment platform to major financial institutions in the financial services and wealth management sectors.
Its headquarters is located in Edinburgh, UK which makes it an interesting company. But for now, they were only looking for people to work in Brno, Czech Republic.
The second company is a Software Outsourcing company. They operate mainly from the Czech Republic. But I noticed that there was also a branch located in Germany. That's why we asked for some more information. We were kindly greeted and after a brief conversation he noticed that we had mastered the English language pretty well. He told us that we could join their company in the Czech Republic. But we kindly refused this job offer, but we also got offered to try some Macaroons and this 'offer' we did accept.